Fast Fit Fire Solution Specification
WIDTH
230mm
270mm
330mm
400mm
DEPTH
50mm
50mm
50mm
50mm
HEIGHT
110mm
110mm
110mm
110mm
DUCTING HEIGHTS
100mm, 300mm, 600mm, 950mm
100mm, 300mm, 600mm, 950mm
100mm, 300mm, 600mm, 950mm
100mm, 300mm, 600mm, 950mm
MATERIAL
Powder coated mild steel (1mm thickness)
CERTIFICATIONS
BS476 part 22/20
CONFORMITY
Building Regulations Part M,P,L

Included in Package
Fast Fit Fire Solution
Access Panel
16 Screws
3mm Drill Bit
Cut-out Template
Fire Mastic to BS 76.20:22

Recommended
Please note:
The ducting system is designed to fit only the Fast Fit Fire Solution. It cannot be used with any other product.

Fast Fit Fire Solution Fitting Instructions
Complete 5-step process of installing the Fast Fit Fire Solution.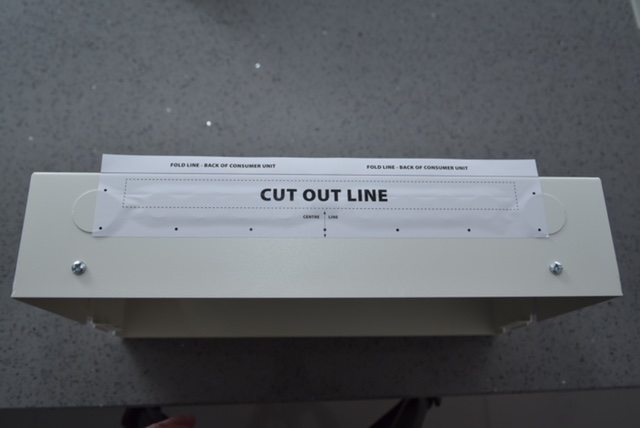 CUT ALONG TEMPLATE LINE
Step 1
Remove any switch gear and wiring from consumer unit.
Stick supplied template to top of consumer unit using guide lines.
Using safety glasses jigsaw cutout along dotted line.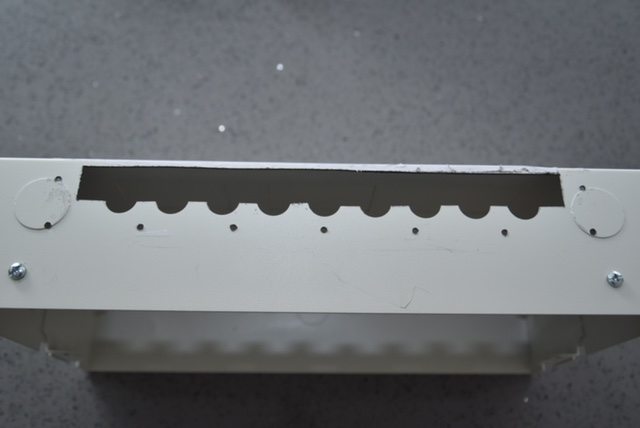 DRILL AND REMOVE TEMPLATE
Step 2
Drill template where marked using 3mm drill (supplied).
Remove all waste material from inside of consumer unit.
Remove template from consumer unit.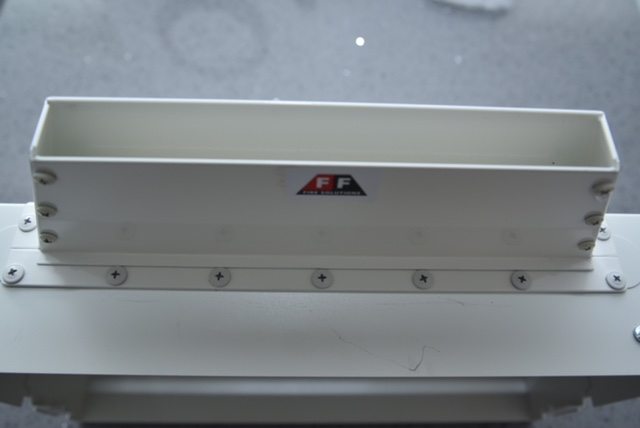 FIX FFFS WITH UNIT TO WALL
Step 3
Place the Fast Fit Fire Solution on top of consumer unit and screw down using screws supplied.
Fit consumer unit to solid wall using suitable fittings (not supplied).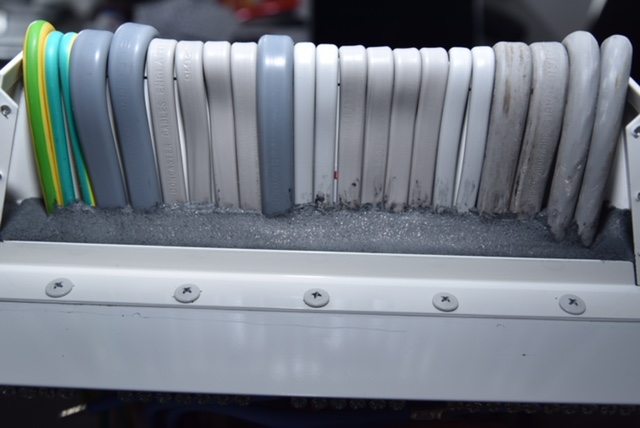 INSTALL WIRING
Step 4
Return all switch gear and wiring to consumer unit.
Feed wires through top of Fast Fit Fire Solution and wire to BS7671.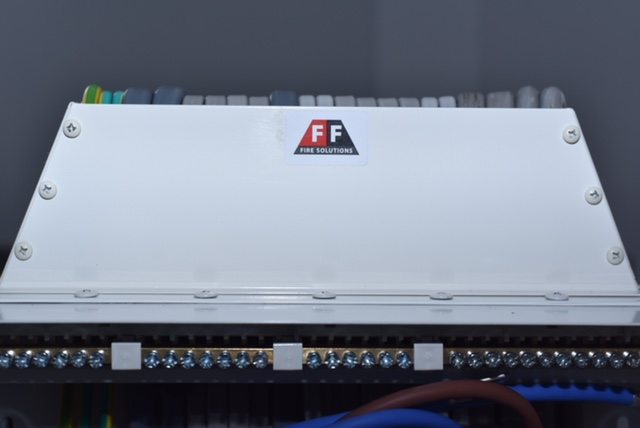 SEAL AND CLOSE
Step 5
Fill around all entry cables with fire mastic to BS476 .20/22 (supplied) or B1 fire foam to EN1366-4, ensuring all gaps are fully closed.
Fit access panel with screws supplied.